"The point is this: whoever sows sparingly will also reap sparingly,
and whoever sows bountifully will also reap bountifully.
Each one must give as he has decided in his heart,
not reluctantly or under compulsion,
for God loves a cheerful giver."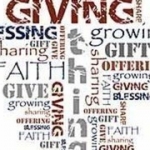 SET UP YOUR GIFT THROUGH YOUR BANK
Automate your giving through your own bank to make giving EASY, REGULAR, and to MAXIMIZE your gift. Many banks will generate the paper check and mail it for you or even execute an electronic transfer to the church on your behalf. This is usually a free service and allows you to tithe consistently.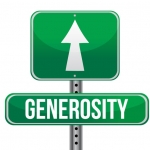 BRING YOUR GIFT TO THE CHURCH
Every Sunday we receive an offering from the congregation. These gifts enable Calvary to fund the ministry of the church to the community. Thank you for giving in our weekly offering.