For you were called to freedom brothers.
Only do not use your freedom as an opportunity for the flesh,
but through love, serve one another.
Galatians 5:13
Sunday Church Services at Calvary & Luz de Betel begin at 10:00am. Nursery and children's church are available.
Calvary Church is located at 5906 South Route 31 in Crystal Lake, Illinois between Routes 14 and 176.
The smaller Ministry Center building out front houses primarily our Spanish ministry, Luz de Betel, as well as the Refuge youth ministry. Our main building, set back off Route 31 holds the rest of Calvary's ministries.
Wednesdays from 6:30pm – 8:00pm
Royal Rangers is a mentoring program for future men. We provide Christlike character formation and servant leadership development for boys and young men in a highly relational and fun environment. Our mission is to evangelize, equip, and empower the next generation of Christlike men and lifelong servant leaders.
A study of the book of Ruth
Wednesdays at 6:30pm
Led by Alice Babcock & Debbie Ebert
Using Bible studies, small groups and events to evangelize, embrace, empower, equip and lead women into wholeness and completeness with Jesus Christ.
Browse the latest sermons from the pulpit of Calvary and Luz de Betel.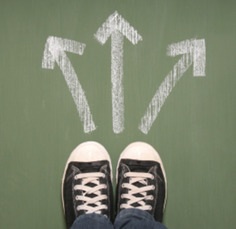 Calvary wants to be intentional in helping you grow.  We are developing Bible study and small group options for your continued encountering of God and His Word.  We want to help you discover your identity and the purpose to which God has called you.
YOUR GIFT FUELS MINISTRY
By being a giver, you become part of God's Kingdom work.
The tithes and offering that you give are just a piece of the network of sacrifices made by many.
These many sacrifices by people like you, whether big or small in your eyes, are the modern day fish and loaves handed to Jesus.
He multiplies our resources and uses them to feed the masses.
Thank you for giving.