ROYAL RANGERS
Mentoring Boys and Young Men to become great students and leaders
Our mission is to evangelize, equip, and empower the next generation of Christlike men.
Royal Rangers molds boys into servant leaders, teaching them vital skills in social, equipping, attitude, leadership, and service.
Our program is an activity-based, small group church ministry where boys learn to study and apply what the Bible says about integrity, doctrine, biblical worldview, cultural issues and manhood.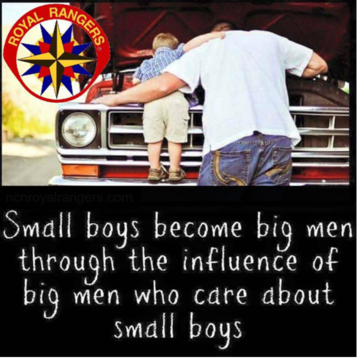 Wednesday Evenings
August – May
RANGER KIDS
Boys & Girls, Grades K – 2
DISCOVERY RANGERS
Boys, Grades 3-5
ADVENTURE RANGERS
Boys, Grades 6-8
EXPEDITION RANGERS
Boys, Grades 9-12